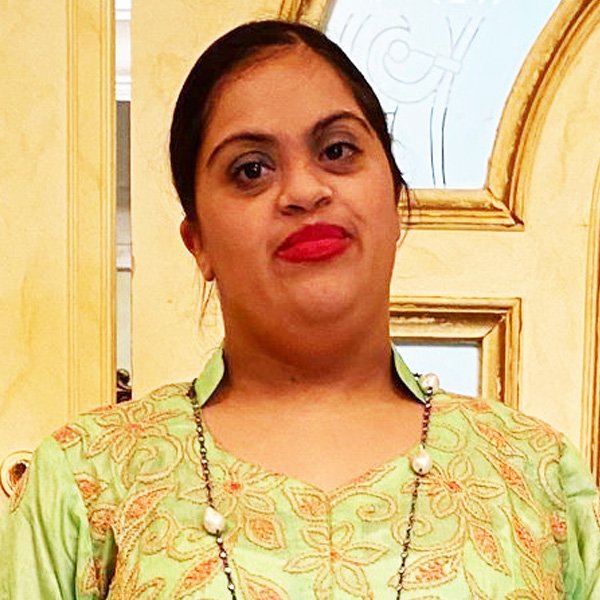 Lina is a girl with down syndrome from Saudi Arabia aspiring online business owner. She is 22 years old and very interested in learning English. She has a good command of Arabic but to run a Global business she has an interest in English speaking and her parents decided to start her English speaking classes. She is taking English classes from Ms Iqra, one of the Special Educators of Manovikas and she teaches Lina to translate Arabic to English. By taking classes from Manovikas she is showing so much progress.
Her father supports her in learning business activities of artificial jewellery. She is also interested in cooking. She can cook so many dishes independently.
She loves her younger sister most.
Linah
the Superstar
of WDSD
Meeta Linah .. JOIN WDSD Events