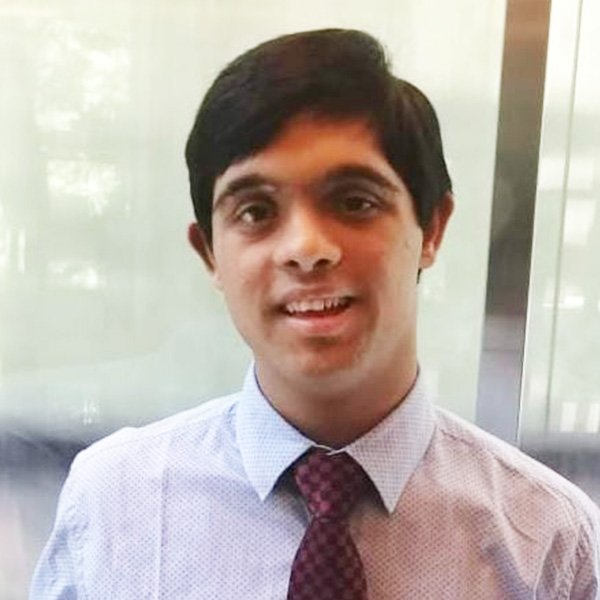 Sahil Singh is a young boy with Down syndrome. He has grown up in Lucknow and studied in Study Hall School to become a smart, confident and affectionate person.
He loves to sing, dance and play Tabla, Dholak and Congo. He is a Special Olympics champion and has won several awards in athletics, swimming, floor-hockey, basket-ball
etc. at district, state & national levels. He is a sportsman who plays badminton, cricket, basketball, volleyball etc., a Yoga enthusiast and Karate junior green belt. He has enrolled in Special Olympics Bharat as an Athlete leader and a member of the National Youth Council to promote inclusion through sports and other activities.
He has been awarded the 'Young Achievers Award' by Lucknow Management Association in 2014 in recognition of his exemplary bold & indomitable spirit. He was also felicitated and conferred the U.P. State award for being an 'Outstanding Role model' in mental disability by U.P. Government in 2014.
He passed his 10th & 12th classes from the National Institute of Open Schooling (NIOS). He is a trained Yoga instructor.
He has passed a vocational 'Certificate course in Yog' (NIOS) in 2018.
He received training for an Assistant Teacher (in Special Olympics sports & Yoga) in DOSTI (section for Special Needs children), Study Hall School for two years. He has recently been appointed as a salaried teacher volunteer in his school Study Hall Educational Foundation.
Sahil is an excellent role model and inspiration for persons with disabilities.