Become a
self-advocate
by joining Manbhavan Mitr Mandali!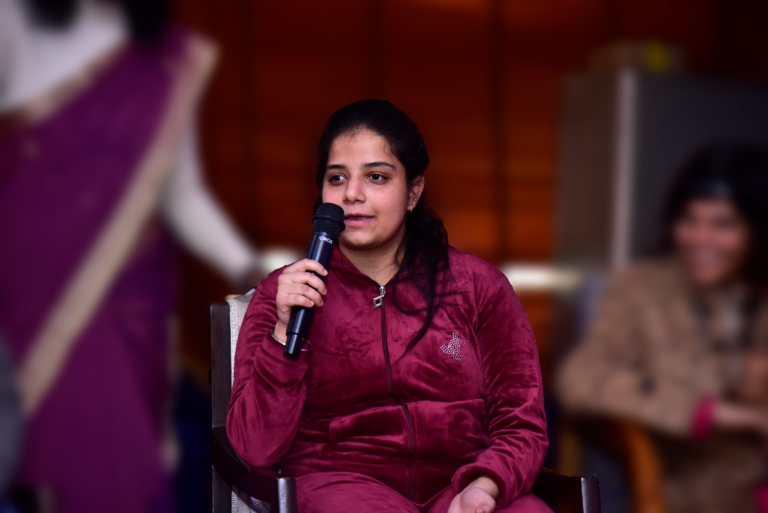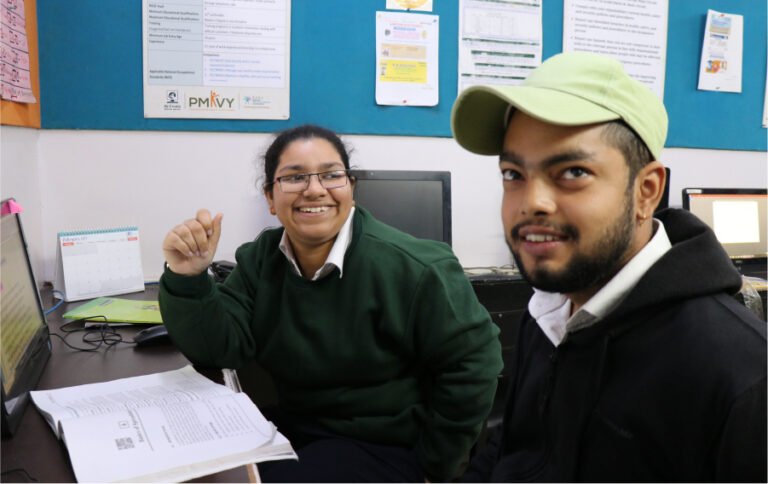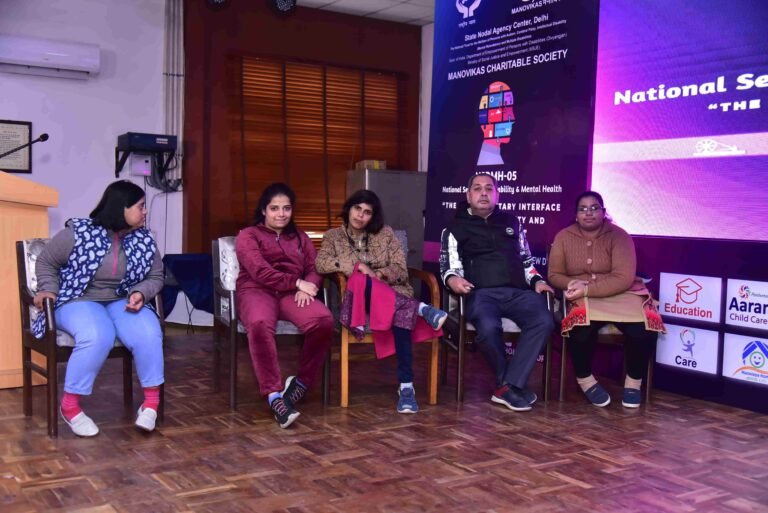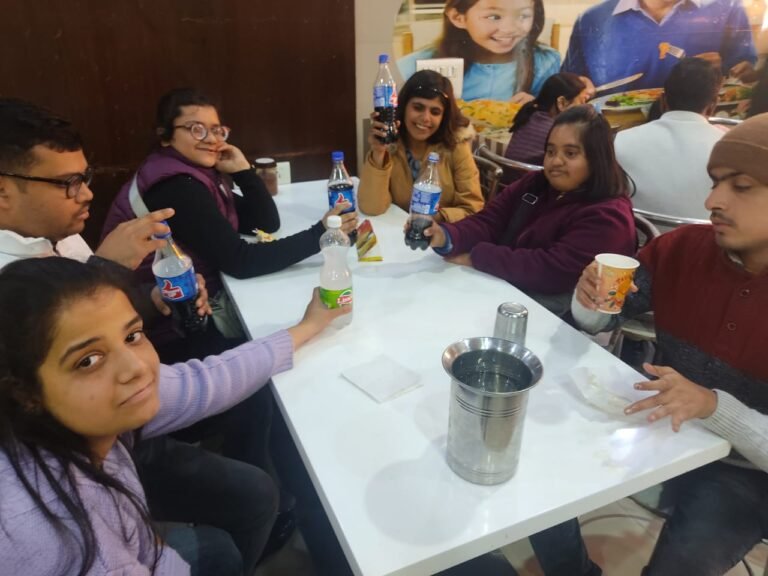 Individuals with intellectual and developmental disabilities (IDD) have been historically subjected to discrimination and isolation, constituting a breach of their fundamental human rights. However, the Manbhavan Mitr Mandali (Friendship Circle) is leading the way in establishing a self-advocacy group to empower individuals with IDD by providing resources that enable them to make informed decisions, build skills, and foster self-esteem.
Through this movement, people with IDD are educated on their rights, including voting, access to services and support, self-determination, and leadership development, achieved through civil rights awareness and communication skills training. Manbhavan Mitr Mandali, in collaboration with two allies, is dedicated to promoting equality, diversity, and disability training.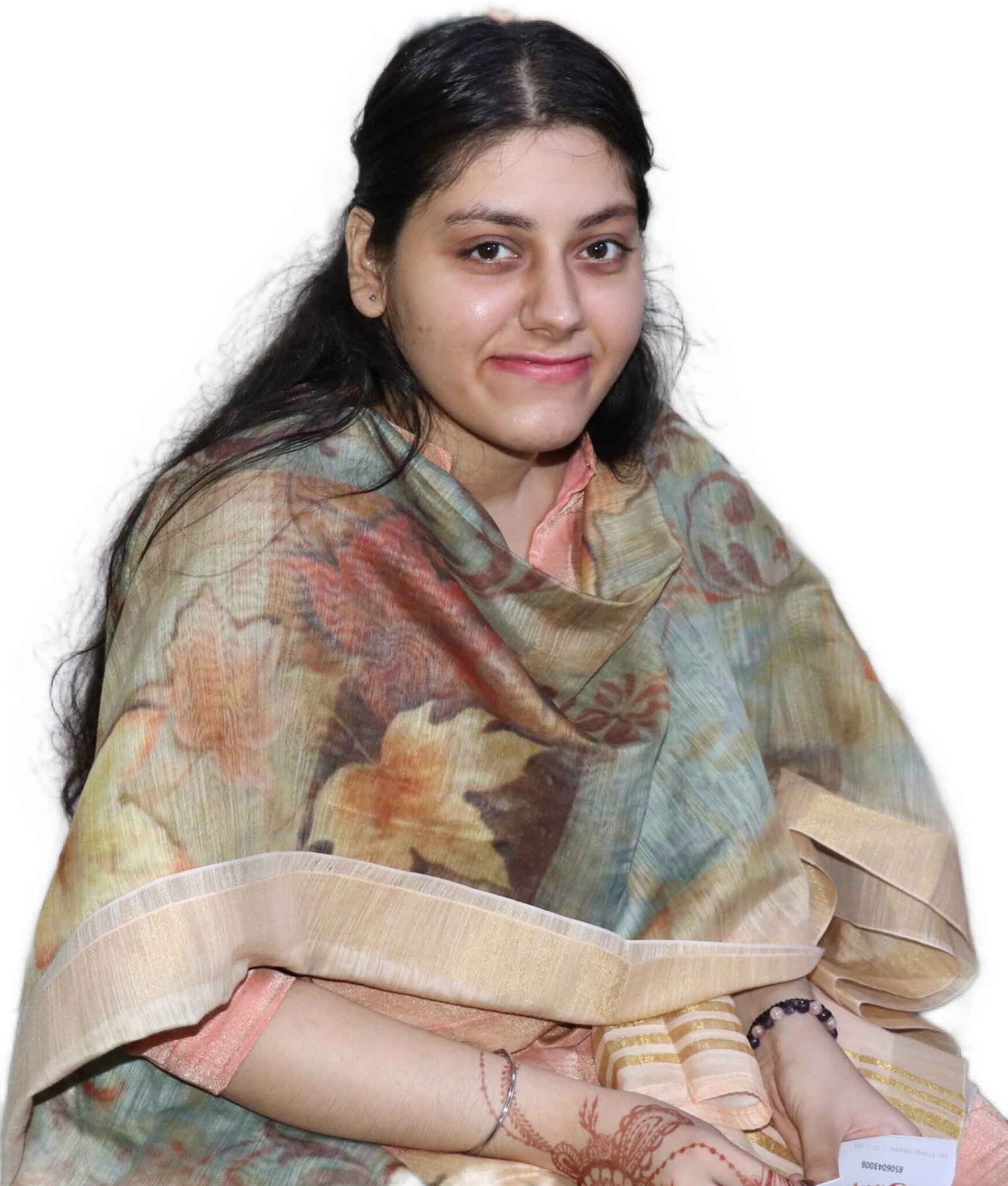 Goal and Objectives
The goal is to ensure that individuals with IDD are heard, understood, and accepted in their community.
The objective of the Manbhavan Mitr Mandali is to enable individuals with disabilities to make well-informed choices concerning their own lives and community.
Additionally, this Mitr Mandali (Friendship Circle) ensures that its members can attend relevant conferences and gatherings, allowing them to participate fully.
Eligibility to be part of the Manbhavan Mitr Mandali
Individuals with intellectual or developmental disabilities, autism spectrum disorder (ASD), multiple disabilities, learning disabilities, or cerebral palsy can assert their pride as members of the Manbhavan Mitr Mandali (3M) group.
Registration is a straightforward process for residents from any state in India – complete the registration form provided at the following link to join.
Benefits of
Joining
the Manbhavan Mitr Mandali (3M)
Program Areas Manbhavan Mitr Mandali (3M)
Monthly Meeting
Monthly meetings are held for self-advocates to exchange information and participate in the creation of resources.
The Manbhavan Mitr Mandali (3M) facilitates sharing experiences and providing support as needed.
Meeting agendas are distributed to attendees for review.
Program
3M is offering self-advocates a fantastic opportunity!
They'll receive five training sessions yearly covering essential topics like laws and government-provided facilities for PIDDs, education structures, skill training programs, employment opportunities, personality development, crisis management, job interview preparation, life skills, and more.
But it's not all work and no play – there will also be fun activities like going to the movies, planning for lunch, trips to other cities, and more to promote mental health awareness (minimum one every year).
So join in and learn while having a great time!
Please take a moment to visit our Media page. It's a valuable resource that you'll find informative and helpful.
Join 3M's PIDD self-advocacy program twice yearly for training and fun mental health activities!
Policy Making
To protect the welfare of people with disabilities, all agencies must work together concertedly.
This involves collaborating with self-advocate groups to initiate policy changes and revisions that address this vulnerable community's support and benefit requirements.
Such a collaborative approach is essential to achieving a fair, inclusive, and just society that values and empowers all its members, regardless of their abilities.
3M Group Structure:
Members:
Allies
President,
Vice President,
Treasurer, and
Governing Members.
Election: General members elect the Seven team members annually.
Meetings: Monthly meetings take place with prior notice and agenda.
Termination of 3M membership –
If a member of 3M fails to attend a certain number of meetings or training programs or
They may be terminated if they act against the organisation's values and principles.
Termination may also occur if a formal request is made or
If a member needs more involvement or responsibility.
It is crucial to remember that sharing confidential information without consent can also lead to termination.
Rules and Regulations for 3M Membership:
The 3M community allows members to express their thoughts, emotions, and advice on a specific topic.
It is important to note that when approaching a problem or concern, it is best to seek the appropriate person for help.
All members are encouraged to respect each other's opinions and offer solutions if they have any.
Handling work-related issues with your employer directly rather than discussing them in the group is also essential.
These guidelines ensure a positive and productive environment for all members.
Joining 3M Membership is easy!
Follow these two simple steps:
1) Fill out the online membership form on their website and
2) Wait for the MSA team to add you to their WhatsApp group.