Do you feel compassion for people with intellectual and developmental disabilities that can't be represented through your current job?
Have you ever dreamt of making more significant contributions to the community but need to figure out how?
Manovikas Charitable Society offers you the unique opportunity to become a paid volunteer and do just that. Every day, there is an increasing number of disabled persons in our communities who need support only a paying volunteer can offer. These persons have limited access to education, employment, and social services, leaving them isolated and disconnected from society. With your help, we can create a better life for them, allowing them to reach their full potential.

Our volunteering program allows you to learn about different disabilities while earning extra income.

Successful applicants will receive a stipend of Rs.5000 per month and mentoring under Dr Alok Kumar "Bhuwan" himself!

Through this program, you'll receive hands-on experience working with people with disabilities and learn valuable skills for your self-development. Take action now and become part of an incredible cause that helps to empower individuals with disabilities. Sign up today and make a difference by becoming part of our paid volunteer opportunity at Manovikas Charitable Society! Please find out more information by clicking the link below or contact us directly so we can start your application process together!
Paid Volunteers Opportunity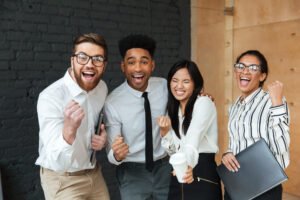 An exciting opportunity awaits individuals interested in helping those with intellectual and developmental disabilities achieve their desired lives. Successful candidates will get to work on various projects with Manovikas and receive a generous monthly stipend of Rs. 5000. The program, led by Dr Alok K "Bhuwan", is a unique mentoring opportunity that will equip participants with advanced skills for working with individuals with disabilities.
Apply now to be part of this rewarding initiative.
Selection criteria
If you are interested in becoming a paid volunteer at Manovikas, please keep in mind the following criteria:
Volunteers must be 18 or older for potential full-time teacher/assistant positions
Volunteers must commit to a minimum of six months
Experience attending for a few months is preferred
Interest and aptitude are essential factors for being a good fit
Staff can nominate participants based on dedication, maturity, and other standout qualities; references are essential.
Considerations
We seek positive and respectful volunteers interested in teaching and motivated to be role models. Teaching skateboarding requires different skills than teaching in a classroom.
Volunteers must commit to at least three times a week and follow a set schedule.
Interested volunteers can apply online, and successful applicants will be interviewed.
We will provide training in teaching, child protection, and First Aid.
Volunteers who complete the program will receive a certificate and recognition.
After six months of service, volunteers may become paid staff members if they meet labour laws.
If you're considering doing a paid volunteer internship, check what qualifications you need for the job.
Various qualifications including MA/MSc Psy, MSW, MSWC, MBA, D.Ed.SE 2nd year, BSW 3rd year, and BBA final year.
Must have MS Office computer skills and read, write, and understand English.
Punctuality and honesty are essential skills.