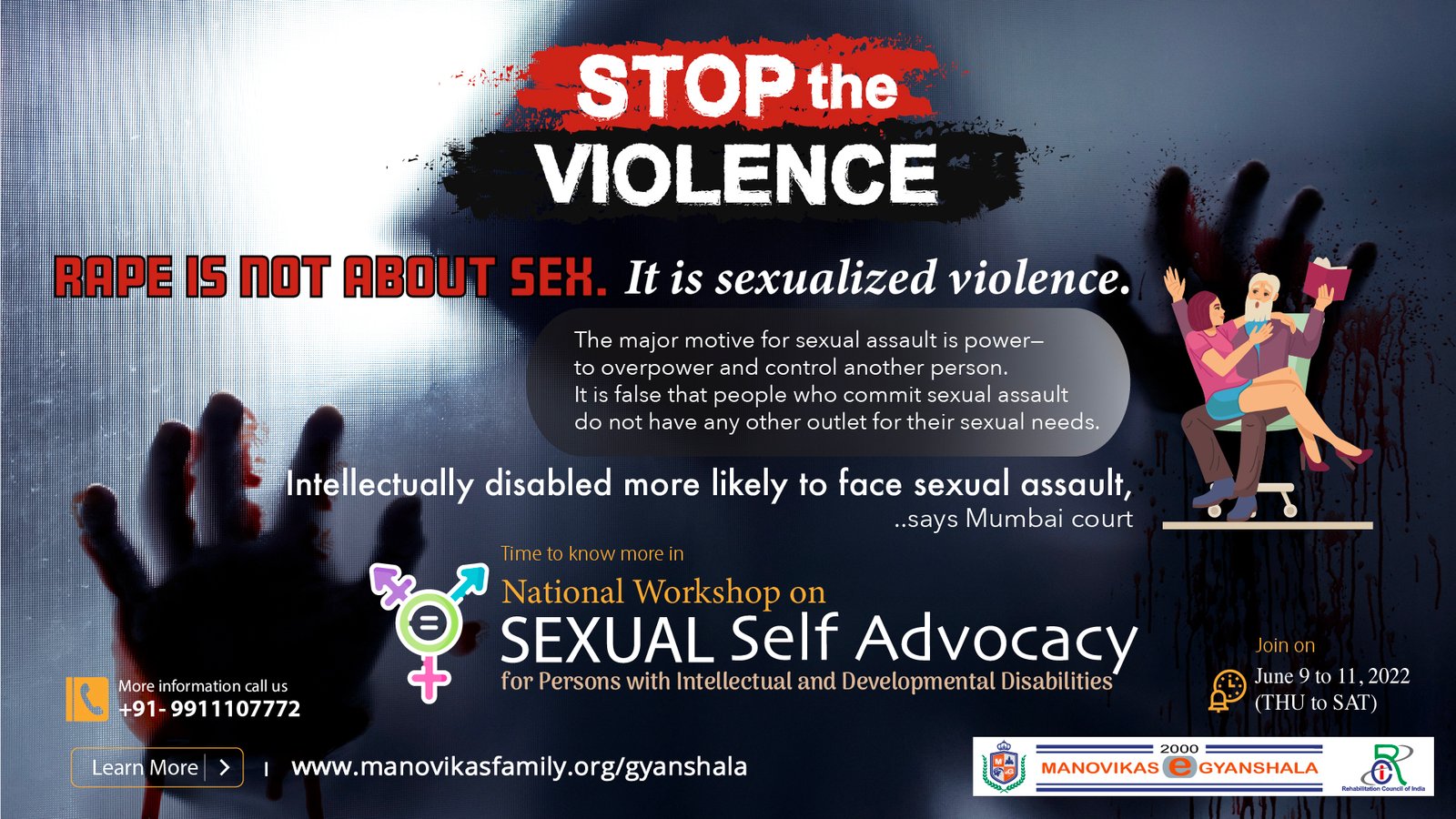 Rape is not about sex. It is sexualised violence.
Intellectually disabled more likely to face sexual assault
MUMBAI: Observing that people with intellectual disabilities are more likely to be assaulted, a special trial court on Thursday said there is a need to recognise the magnitude of the problem and change societal attitudes towards victims with disabilities.
The court's observations were made in a judgment convicting and sentencing a 38-year-old man to 10 years' rigorous imprisonment for sexually assaulting a girl with intellectual disabilities in 2018. The girl deposed using hand gestures and used words only in her mother tongue. An interpreter helped in the deposition.
"The accused, by taking advantage of her mental immaturity and weakness, physically assaulted her. She somehow communicated to her parents and the prosecution with their hard efforts by taking the help of the interpreter to put it up before the court. The mentally challenged persons need protection in society. They do not know what is happening to them and how to communicate the assault to a trusted person. Due to threats to their well-being or that of their loved ones by the abuser, they may never tell anyone of the abuse," the special judge H C Shende said.
The court said they are rarely educated on sexual issues. "Even when a report is attempted, they face barriers when making statements to police because they may not be viewed as credible due to having a disability… The people with developmental disabilities must be free from abuse, neglect and any kind of mistreatment," the court said.
The accused was also fined Rs 40,000. The girl will receive Rs 30,000 as compensation.
While the prosecution submitted the girl was 8 years old at the time of the incident, her age could not be proved in court. The court acquitted the accused from offences under Pocso Act but found him guilty for offences relating to rape and kidnapping under IPC.
Special PP Geeta Malankar sought maximum punishment against the accused. She said the girl's mother had promptly reported the incident to the police. Malankara argued there is no possibility of her concocting the story or falsely implicating the accused. The FIR said on December 29, 2018, at 9 pm, the girl went to the grocery shop. When she did not return home, her mother went out to look for her. The shopkeeper told her he had seen the victim with a drunk man in their locality. The accused was arrested on December 30, 2018, and has been in jail since.
(The victim's identity has not been revealed to protect her privacy as per Supreme Court directives on cases related to sexual assault)
Join workshop on
Sexual Self Advocacy